Je kan er ook voor kiezen om smart call to actions te laten zien op basis van het land waarin de bezoeker zich bevindt (handig als je CTA's in meerdere talen hebt). Of op basis van het apparaat dat de bezoeker gebruikt. Je kan bijvoorbeeld een afwijkende CTA laten zien voor mensen die je website bezoeken met een smartphone. Handig, want zo is de CTA geoptimaliseerd voor het kleinere scherm.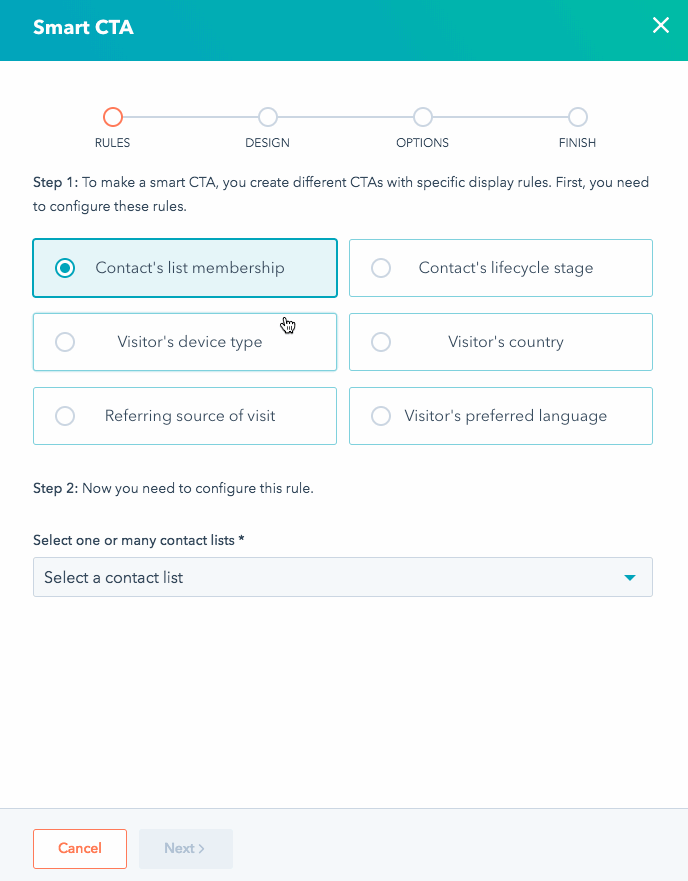 Bovenstaande afbeelding is afkomstig uit een artikel van HubSpot. Hierin vind je een praktische uitleg over hoe je in HubSpot een smart call to action maakt.
Waarom een Smart CTA?
Een smart call to action geeft jou de mogelijkheid om een CTA te laten zien die nog relevanter is voor de bezoeker in kwestie, dit heeft een positieve invloed op de effectiviteit van de call to action. De CTR van goede smart CTA is dus hoger dan van normale call to actions en dat heeft weer een positieve invloed op je conversie. Met andere woorden: je haalt er meer leads mee binnen!
Heb je na dit artikel nog vragen over on page SEO? Stel je vraag in de live chat rechtsonder in beeld of laat het ons weten via LinkedIn.